In the ever-evolving world of smartphones, Honor, the Chinese smartphone manufacturer, is making waves with its latest innovation, the Honor Magic V2. This highly anticipated foldable smartphone is set to launch on July 12, 2023, and promises to revolutionize the foldable experience for users.
With its sleek design, advanced features, and cutting-edge technology, the Honor Magic V2 is poised to take the smartphone market by storm.
Honor Magic V2
The Honor Magic V2 is the latest addition to the company's lineup of foldable screen smartphones. During a keynote speech at the MWC Shanghai event, Honor's CEO, George Zhao, announced the official launch date of the Honor Magic V2 as July 12, 2023.
This device has been highly anticipated, and the official announcement has created a buzz among smartphone enthusiasts. With its promise to revolutionize the foldable experience, the Honor Magic V2 aims to set new standards in the smartphone industry.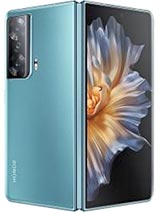 The 7.9-inch OLED display
The Snapdragon 8 Gen 2 processor
The 12GB of RAM
The triple-lens rear camera system
The 108MP main sensor
Design and Display
The design of the Honor Magic V2 is sleek and stylish, featuring a foldable screen that offers a larger display when unfolded. The device is expected to have a durable and flexible hinge mechanism, allowing users to seamlessly transition between smartphone and tablet modes. The display is rumored to be around 7.9 inches with an aspect ratio of 10.3:9 . This larger screen real estate provides users with an immersive viewing experience and enhances productivity.
Performance and Specifications
Under the hood, the Honor Magic V2 is expected to pack powerful hardware and cutting-edge specifications. It is rumored to be powered by the flagship Snapdragon 8 Gen2, which delivers fast and efficient performance for seamless multitasking and smooth user experience. Additionally, the device is expected to come with ample RAM and storage options to cater to users' needs.
Camera Capabilities
The Honor Magic V2 is likely to feature 108MP triple camera capabilities that enable users to capture stunning photos and videos. While specific details about the camera setup are yet to be confirmed, previous models in the Magic series have boasted impressive camera performance. With the inclusion of high-resolution sensors, optical image stabilization, and advanced image processing algorithms, the Honor Magic V2 is expected to deliver exceptional camera performance.
Software and User Interface
The Honor Magic V2 is anticipated to run on Android 13, MagicOS 7.1, a custom operating system based on the latest Android version. Magic UI offers a user-friendly interface with a range of features and customization options. Users can expect a smooth and intuitive user experience with seamless navigation and access to a variety of apps and services.
Battery and Charging
To power its advanced features, the Honor Magic V2 is rumored to come with a 5000mAh battery capacity. The device is expected to feature fast charging technology, allowing users to quickly recharge their device and minimize downtime. With a long-lasting battery and efficient power management, users can enjoy extended usage without worrying about running out of power.
Connectivity and Network
The Honor Magic V2 is likely to support various connectivity options, including 5G network capabilities. This enables users to take advantage of high-speed internet connectivity, allowing for faster downloads, smoother streaming,.